Download your Certificate of Attendance for IPEIA 2018!
Follow these steps to download your Certificate of Attendance.
1. Visit registration.ipeia.com and log in using the email address you used to register for the conference.
2. Choose "View Invoice" on your conference registration.
3. At the bottom of your invoice, hit the button marked "Certificate of Attendance".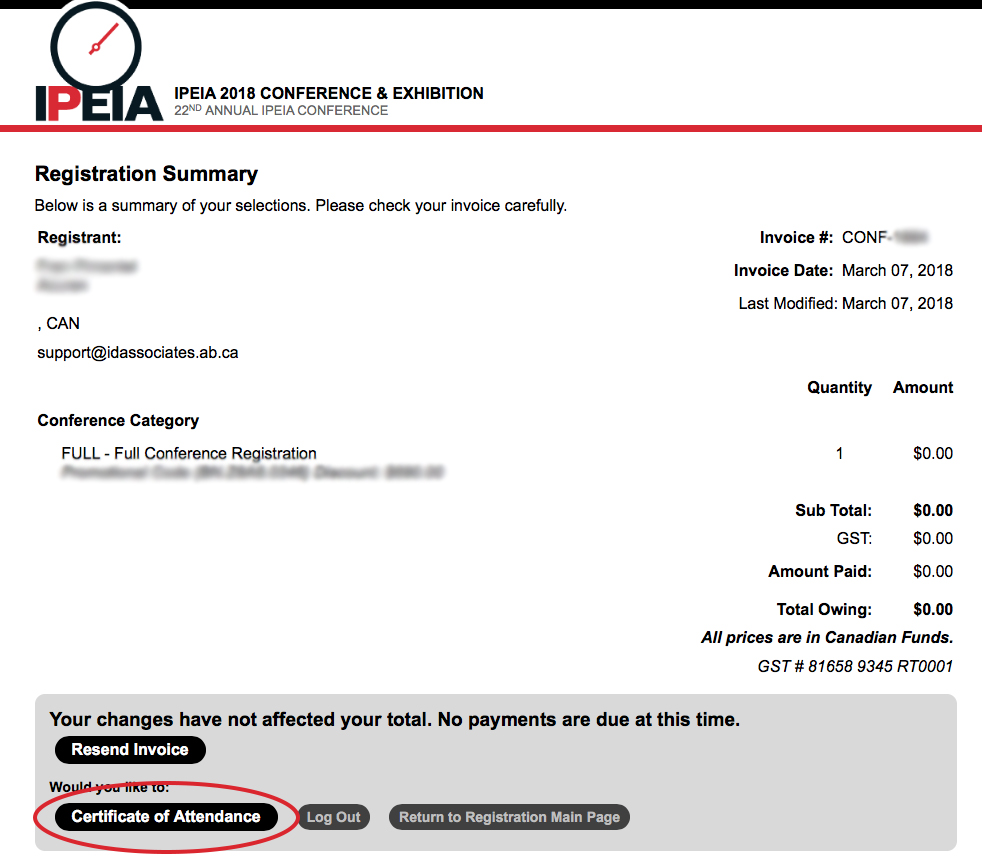 4. A new window containing a PDF will open, use the PDF menu options to download and/or print your certificate!
Chrome and Firefox
Internet Explorer and Safari